Remanufactured Toner Cartridges vs. OEM (original manufacturer) Cartridges
I have worked in the toner industry for over six years, and in that time have seen a good deal of change within the industry. The remanufacturing industry began as a drill and fill operation. Components were not changed; the cartridge was cleaned and refilled with toner. This led to poor print quality, defects, and cartridges that leaked toner into machines. Some companies continue with these practices today, but most have made a legitimate effort at selling a quality product.
Quality remanufactured toner cartridges
 are now available. Remanufactured toner cartridges can actually exceed OEM quality and yield. Extensive testing and R&D; have enabled this industry to produce cartridges that will not only save the customer money, but also provide a better product.
As the customer, what should you ask potential vendors about their remanufactured cartridges?
1. What yield and density did the cartridges achieve in testing?
The yield is the amount of pages the cartridge produces before running out of toner. Make sure that the testing is performed at 5% page coverage. This is the industry standard. You can ask if they used a toner head, this is the best way to achieve 5% page coverage. Be careful with companies that just give you the OEM yield, they may not have actually done any testing.
The density measures how dark the text is. The density is usually between 1.3 and 1.6. Ask how many cartridges they test to achieve their numbers. Testing one cartridge does not give an accurate measurement. Also, ask how often they test their toner/drum combinations. Suppliers change toner qualities and continued testing is important to ensure quality.
2. Does the company change any components?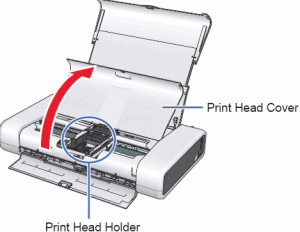 Ask if the company changes the drum, wiper blade and mag roller. These components are all very important to print quality. Some lower yield cartridges do not need to have their drums changed if they are properly tested, but anything over 4,000 pages should, at least, receive a new drum.
3. Does the company use a universal toner for all printers within a manufacturer?
Some suppliers try to save money by using one toner per printer model, i.e. one toner for all HP cartridges. This may not effect print quality, but it will effect yield. Each model of printer has different characteristics, which means different toners. An example of differing characteristics is the fusing temperature of the printers.
4. Are all of the companies cartridges post tested?
Some suppliers do not want to invest in all the printers, or do not do enough volume to make this affordable. This is the most important step. These cartridges have to be rebuilt by hand, which introduces human error. Forgetting one step can cause failures that can only be picked up in post-testing.
5. Does the company replace the label on the cartridge?
Some companies leave the OEM label on their cartridges; this is a copyright infringement. Other companies do not have any labels on their cartridges. This is legal, but can be confusing if you have different model printers. See if the company replaces the label with a new descriptive label, which should have the machine that the cartridge goes to on it.
Be careful of any company that will not provide you with this information. Many companies still do not have proper testing methods because of the cost. Also, beware of inexpensive cartridges. In the long run these will probably cost more, due to failures and poor print quality. Being informed is the best way to insure that you are getting the most for your money. Companies that supply a quality product will not hesitate to answer any questions you have. Companies that refuse to answer or give someone the proverbial run round probably do not have the answers. Good luck and I hope that this article can help answer your questions and save you some money.